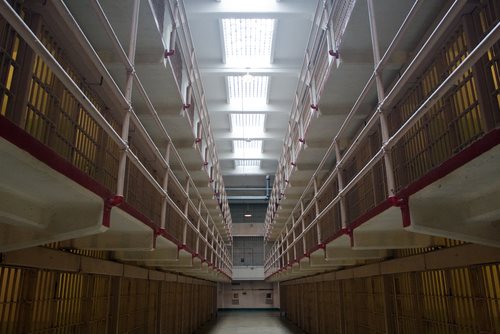 Douglas County Jail is located in Douglasville, Georgia and can be located at 6840 Church Street. The phone number for contacting Douglas County Jail authorities is (770) 942-4333. People interested in contacting Douglas County Jail via correspondence should address their messages to the Douglas County Sheriff's Office and, on the second line, to Jail Division. The zip code for Douglas County is 30314.
The Douglas County Jail has an approximate holding capacity of a little over 750 inmates. Douglas County Jail holds people who have been arrested but not yet sentenced prior to their being tried in court. This holding facility's inmate population also includes prisoners who have been sentenced under either county or state law. Of the various employees of Douglas County Jail, 84 of them have either been sworn in as deputies or officially certified for correctional work. In 2010, Douglas County Jail was under the administrative purview of Captain Kevin Hensley.
Douglas County Jail inmates can be sent letters, postcards, and legal and business documents. If photographs are sent to Douglas County Jail inmates, they are limited to being, at most, 4 x 6 inches, and there can only be 3 in each package. A drawn image sent to a Douglas County Jail inmate is limited to being 9 x 12 inches and can be made with lead pencil, colored pencils, ink, markers, or crayons. Douglas County Jail inmates are not allowed more than three books while being held, and cannot receive more than two books during their time in the facility.