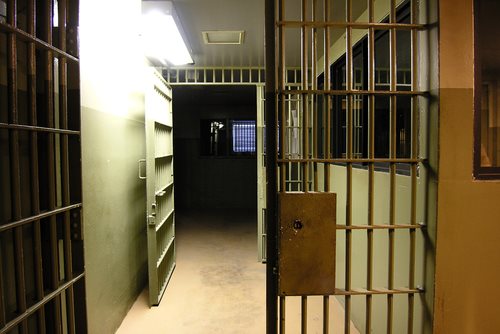 Pinellas county jail
Pinellas County Jail holds inmate requiring varying levels of security, from minimum to maximum. This holding facility is in Clearwater, Florida, at 14400 49th Street North and can be reached at (727) 464-6415. Since 2005, the inmate population of Pinellas County Jail has been registered online on a website maintained by the Pinellas County Sheriff's Office. Pinellas County visitors are not accessible for face-to-face meetings, but can be consulted via Video Visitation sessions.
Marion county jail
Marion County Jail is a holding facility in Ocala, Florida operated by the Marion County Sheriff's Office. The prisoners currently being kept in Marion County Jail can currently be looked up through the Inmate Database Search website for the county. Safety concerns have been raised for Marion County Jail inmates based on the July 2010 bludgeoning death of one prisoner at the hands of another inmate, who was charged with Second Degree Manslaughter.
Broward county jail
Broward County Jail is the holding facility maintained for the incarceration purposes of Fort Lauderdale, Florida, as well as surrounding areas. It is also referred to as the Main Jail. The Broward County Sheriff's Office operates three other jails, as include the Paul Rein Detention Facility, Joseph V. Conte Facility, and North Broward Bureau. Broward County Main Jail is earmarked for the holding of inmates found to present maximum-security level threats.
Indian river county jail
Indian River County Jail holds prisoners in Vero Beach, Florida and is searchable online, in terms of its current inmate population, through the Indian River County Sheriff's Office. Correspondence sent to Indian River County Jail inmates will be accepted only after it passes inspection, as will screen out letters and other communications with prohibited content, such as images of nudity. Letters scented with perfume or imprinted with lipstick will also be returned to the sender by Indian River County Jail authorities.
Hillsborough county jail
Hillsborough County Jail, or Orient Road Jail, holds around 4000 inmates, and in September 2010 held exactly 4194 different people, both men and women. Concerns have been raised about the Hillsborough County Jail population containing elements of the Latin Kings gang. The Arrest Inquiry search engine offered by the Hillsborough County Sheriff's Office allows inquiries as to the people currently being held in the facility, and in-person visitation of inmates.
Dade county jail
Prisoners being held before sentencing or for other reasons in Miami, Florid may be incarcerated in the specific facility of Dade County Jail. This facility, also called the Miami-Dade County Pre-Trial Detention Center, is among several such facilities maintained by the Corrections and Rehabilitation department of the county, with others being the Women's Detention Center, the Turner Guilford Knight Correctional Center, the Metro West Detention Center, and the Training and Treatment Center.
Osceola county jail
Osceola County Jail, or Osceola County Correctional Facility, is operated by the Osceola County Corrections Department at 402 Simpson Road in Kissimmee, Florida. The current Osceola County Jail inmate population can be searched online. The management of Osceola County Jail was altered recently after two inmates managed to escape from the facility, leading the county commissioners to bring in and approve Sherry Johnson as the new corrections head for the facility.
Escambia county jail
Prisoners in Pensacola, Florida can be kept by the Escambia County Sheriff's Office in the Escambia County Jail, as can be reached by visitors at 1200 West Leonard Street, and by phone at (850) 436-9650. In addition to Escambia County Jail, inmates may also be held by the Escambia County Sheriff's Office at the Central Booking and Detention Facility. Escambia County Jail has the holding capacity for imprisoning over 1600 inmates at a time.
Duval county jail
Jacksonville, Florida has a prisoner holding facility located at 500 East Adams Street, operated by the Duval County Sheriff's Office and referred to either as Duval County Jail or the John E. Goode Pretrial Detention Facility, reachable at (904) 630-5747. In addition, the Duval County Sheriff's Office can also choose to send prisoners to the James I. Montgomery Center, located at 4727 Lannie Road, or the Community Transition Center, at 451 Catherine Street.
Volusia county jail
In Daytona Beach, Florida, prisoners can be kept in the Volusia County Jail detention facility, or to the Volusia County Correctional Facility. First Appearances in court for people being held on legal charges can take place in a courtroom reserved for this purpose in the Volusia County Jail. Visitation rights for Volusia County Jail inmates are reserved, for the first 72 hour period of incarceration, to immediate family members of the prisoner in question.
Lake county jail
Lake County Jail can be reached at 551 W. Main Street, Tavares, Florida, and is called the Lake County Detention Center, serving to hold up to around 960 prisoners, administered to by 300 personnel, including 206 sworn-in deputies. Lake County Jail inmates are each accorded two one-hour visits a week, though not from people previously imprisoned in the same facility 366 days or less before the desired visitation date. Under 12 years of age, visitors are disallowed.
Lee county jail
Prisoners in Fort Myers, Florida are sent to Lee County Jail at 2501 Ortiz Ave., and to such various facilities as the Main Jail, the Core facility, and Community Program Units. Lee County Jail inmates are allowed to draw up Inmate Visitation Lists, comprising up to five individuals approved for visiting the facility. Inmates can approve times to be visited on the Sunday before the week in which the visitation is to take place.
Pasco county jail
The Pasco County Jail, or Land O' Lakes Detention Center, is located in the town of the same name in Florida, and is one of two operated by the Pasco County Sheriff's Office. In addition to the Land O' Lakes-located facility, prisoners in Pasco County can also be sent to the New Port Richey jail. Between them, the New Port Richey and Land O' Lakes Pasco County Jail detention centers typically hold 1222 prisoners.
Sarasota county jail
Sarasota County Jail, of Sarasota, Florida, has a holding capacity estimated to be around 50 and 60 prisoners, and is administered by 300 people. The Sarasota County Sheriff's Office allows anyone who wishes to and has access to an Internet-connected computer to find out who is currently being held at Sarasota County Jail by using an online search function. Under age 18, visitation rights are withheld for those without adult guardians, and under age 12, are prohibited completely.
Collier county jail
Naples, Florida prisoners can be consigned, in some cases to the Collier County Jail at 3301 Tamiami Trail East, specifically in Building J of the Collier County Sheriff's Office, and in other cases may be sent instead to the Immokalee Jail Center. Collier County Jail visitors are not, for the most part, accessible for being visited in person, but can instead be contracted via Video Visitation sessions, two of which are allowed a week, and one a day.
Manatee county jail
Jail inmates in Palmetto, Florida can be sent to Manatee County Jail, at 14470 Harlee Road. Family and friends can send money orders to the Manatee County Jail Inmate Account service. The inmate population capacity of the Manatee County Jail facility is around one thousand, and in the summer of 2010 had been brought down, from a previously excessive headcount, to the level of precisely 999 prisoners. A 400-inmate-capacity annex supplements Manatee County Jail.
Orange county jail in Florida
Orange County Jail in Florida is administered by the Orange County Corrections Department in Orlando, Florida, an organization more than 1800 employees and 1000 officers-strong. According to the Department, the Orange County Jail is one of around 170 jails in the United States, which contains in all nearly 3300 jails, granted national-level accreditation by the American Correctional Association. Inmates at the Orange County Jail in Florida can be visited through viewing screens.
Hernando county jail
Hernando County Jail is a Brooksville, Florida inmate-holding facility with a 818-prisoner capacity. The Hernando County Jail inmate population includes adults as well as juveniles charged as adults or sentenced for misdemeanors or felonies and both men and women prisoners. The Hernando County Sheriff's Office administers Hernando County Jail and must grant approval before family and friends of inmates can be allowed into the facility to meet with the individual in question.
If you need legal advice and assistance, contact a Florida lawyer.