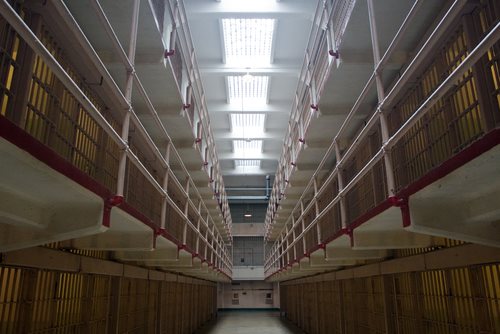 The Sacramento County Jail is located in downtown Sacramento. Sac County Jail has been home to several famous inmates, including: Eric McDavid, an environmental activist and anarchist; Dorothea Puente, an American serial killer; Nikoly Soltys, an Ukrainian-American spree killer; Anerae Brown, also known as X-Raided, a rapper convicted of killing a woman during a home invasion robbery in 1992; and most famously of all, Ted Kaczynski, the Unabomber.
Sac County Jail is run by the Sacrament County Sheriff's Department. It is near the Downtown Plaza in down town Sacramento. In order to minimize some of the costs associated with keeping inmates in the Sacramento county jail have been attempted to be reduced through a variety of methods.
The first cost cutting method practiced by the Sac County Jail System was to close two alternative sites, and consolidate the inmate population in a single building, the main facility at the Sacramento County Jail building.
When closing the satellite facilities in the Sac County Jail System were insufficient to effect the desired budgetary savings, then the Sacramento County Jail System sought to determine if any of the inmates that were still being housed in the Sacramento County Jail System would be eligible for parole or for alternative methods of imprisonment.
Comments
comments