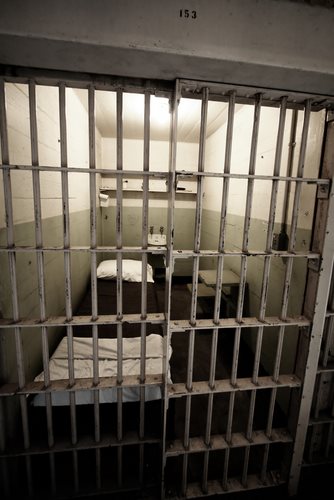 Fulton County Jail is a holding facility located in the city of Atlanta, Georgia and can be found at 901 Rice Street Northwest. Fulton County Jail authorities can be contacted at (404) 613-2000, while transit services bringing visitors within walking distance of the jail stop at Bankhead Station.
Up until 2009, inmates being kept at Fulton County Jail have been allowed to meet with visitors face-to-face, but the Fulton County Sheriff's Office has disallowed this option, instead providing for meetings between visitors and inmates via Video Visitation devices. According to the Sheriff's Office, juvenile visitors under 14 years of age are now to be newly allowed to enter Fulton County Jail for visitation sessions, provided that they are properly accompanied by adult guardians.
Fulton County Jail visitors may be approved by the inmates themselves, who are allowed to draw up lists of those who they wish to visit them. Alternately, Fulton County Jail visitors can visit the Sheriff's Office website or go in person to the Visitation Center at the Fulton County Jail.
All visitors should arrive with 15 minutes to spare in order to allow for processing by Fulton County Jail authorities. Appointments can be made for Video Visitation at Fulton County Jail at most a week before the specified conference time and at least with 24 hours to spare. Every Fulton County Jail inmate is limited, on a weekly basis, to a single visit, with no more than 3 adult visitors. Visitation is only allowed on week days.a