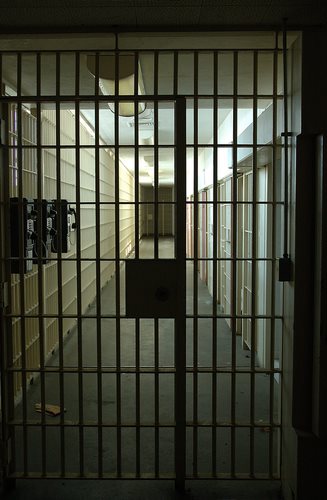 Hennepin County Jail
In Minnesota, Hennepin county jail is the largest and busiest of the Adult Detention Centers. Because it is such a large facility, there is very strict protocol regarding items, money, bail, and release of the inmates. The strict protocol is in place, in order to keep the facility functioning in an organized and streamlined fashion. For the general knowledge of the community, there is a roster that is updated throughout the day with all of the booking information, and release information of inmates of the prison.
Ramsey County Jail
Ramsey county jail is one of the smaller jailing facilities to be found in Minnesota. Here, inmates are broken up into different housing categories, putting those at a higher risk of violence or mental disturbance in a higher surveillance area, and allowing those who are not considered threats to be placed in minimum security. Inmates are allowed the basic amenities of food, water, showers, shelter, and beds.
Clay County Jail
Clay county jail is a jail centered on the individual inmates. Inmates who are deemed non-threatening can qualify for work-release or work-detail programs, in which they are allowed out of the jail to either go to work, or to do community services endeavors. A sentence to service program is offered to those who cannot do work release, this is another volunteer program. And for the rest of the inmates there are social and educational courses available.
Stearns County Jail
Stearns county jail is another jailing facility of Minnesota. This one has the capacity to detain 108 individuals; like other facilities, these cells are broken up into different housing units and are under the specifications given by the jail. There is also a separate facility and cells for individuals who require medical attention.
Nobles County Jail
Nobles county jail is run around the same basic principles as many other jails. It is a location in which inmates are detained, to keep the public safe. Within the jail, inmates are given three meals a day, have showering facilities, are allotted leisure time, and provide with beds, and the various other necessities. There are also account and phone options given to the inmates and family members, allowing them to stay in contact with one another.
Anoka County Jail
Anoka county jail is a small jailing facility in Anoka County. It is meant to hold individuals for smaller durations of time; these are individuals who are waiting to be transferred to a larger, detention facility, those who are awaiting their trial date, and individuals who have been sentenced to less than a year in prison. Anoka County runs under the same standards as all other jails in Minnesota, providing the essentials for inmates, while holding them for the safety of the public.
Crow Wing County Jail
Crow Wing County jail is a jail based on the goal of changing the lives of inmates through various programs. There are parenting programs, substance abuse programs, and spiritual programs, geared towards the support and enrichment of the lives of inmates. This is a common type of management used to dissuade inmates from repeating criminal acts and ending up in jail again.
If you need legal advice and assistance, contact Minnesota lawyers.