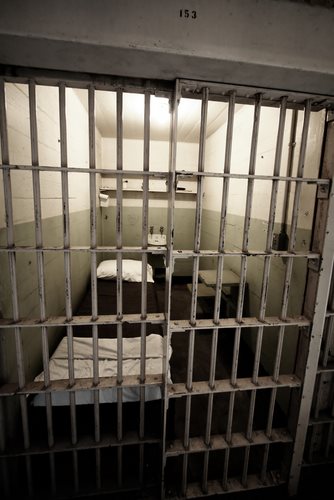 The Osceola County Jail is officially referred to as the Osceola County Correctional Facility and is administered by the Corrections Department of Osceola County. The Osceola County Jail is located at 402 Simpson Road, Kissimmee, Florida. Osceola County Jail authorities can be contacted at (407) 742-4444.
The Osceola County Jail was first built in 1986, and later underwent 1998-1999 renovations. In 2009, the Osceola County Jail had a population of, on average, 1146 inmates. Meals for Osceola County Jail inmates are made by a contractor company, Aramark, while another contractor, Keefe, runs the commissary offered for use by inmates. Both male and female inmates are kept in Osceola County Jail.
The Osceola County website includes a search function which allows people to learn who is currently being kept in the facility. Search results are regularly updated, and past Osceola County Jail inmates are removed from the search engine's list of searchable entries following their release. In addition, the website also maintains a listing of the individuals most recently arrested in Osceola County and thus eligible for being held in Osceola County Jail.
Osceola County Jail has been subject to a degree of media controversy and public criticism after it was alleged to have been mismanaged by the current administrators, charges triggered by the escape of two inmates, and attempted escape by a third, during a period of 14 months. The county's then chief of corrections resigned in response to the incident, and Osceola County commissioners subsequently voted in Sherry Johnson to administer Osceola County Jail and the rest of the Osceola County correctional system.