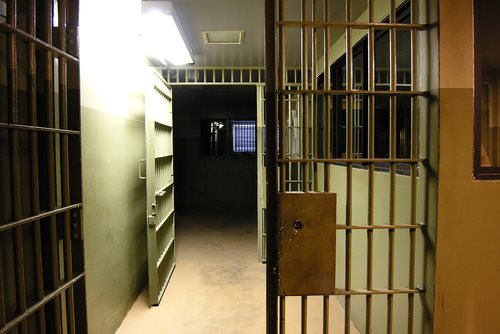 The mission statement of the Jackson Sheriff's department states that they will, "protect the community by maintaining the safety, security, order, discipline and Constitutional rights of incarcerated persons in the correctional facility. " The sheriff's officers do arrest people when they are believed to have broken the law, but they are also there to protect the rights of individuals that are incarcerated in the Jackson County Jail.
The Jackson county jail generally holds around two hundred and fifty Male and female inmates, on offenses that do necessitate state or federal charges.
The inmates take care of the laundry and cooking in the facility but they are governed by civilian employees and officers that work in the jail. The main purpose of incarnating inmates at the Jackson county jail is punishment, to give them responsibility, rehabilitate them and help them to see why what they did was wrong.
By having inmates participate in running the jail, such as cooking, inmates are exposed to responsibility. They are also taught basic life skills which are required in life once they are freed from the Jackson County jail. Around seventy employees at the Jackson county jail help to oversee the inmates and assist them in helping to run the kitchen and the laundry room.
Although the main purpose of prison is punishment, jails such as the Jackson county jail, hope to help rehabilitate inmates so that they can survive and thrive once they are released from prison. Those life skills make it less likely that the inmates will re-offend.
Comments
comments