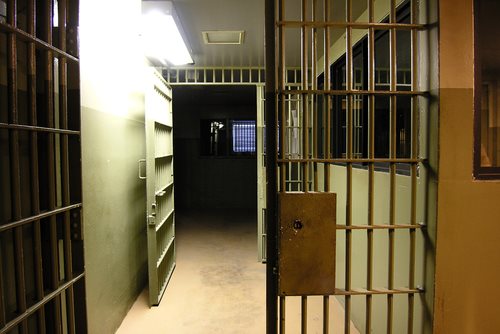 The Pueblo County Jail in Colorado is managed by the Detention Bureau of the Pueblo County Sheriff's Office. The Pueblo County Jail was first built and dedicated in 1980, with a capacity for 189 inmates. Upgrades in 1993 and 2006 expanded capacity of the Pueblo County Jail to house seven hundred and eighty inmates. The average daily population of the Pueblo County Jail is 471 inmates in the main facility, with five hundred twenty nine inmates operating on work release.
In 2008, nearly nine thousand individuals were booked in Pueblo County jail, almost seven thousands of who were recidivists of the same jail earlier in the year.
The majority of the individuals accepted into the Pueblo County Jail are pre-sentenced felons, since a policy is in effect under which the jail only accepts new arrests for felony crimes, suspects accused of DUI, Incidents of Domestic Violence, violent charges, and charges of endangering the safety of an individual.
The Pueblo County Jail has several programs to encourage education, substance abuse, and anger management and many other options to individuals who are able to develop skills that can be beneficial to facilitating the ability of inmates to adapt well to life outside of jail following their release.
There are two divisions of the Pueblo County Sheriff's Office that are active in the Pueblo County Jail: Security and Operations. Security handles housing, managing the population, supervising inmates, and the Criminal Investigations Division. Operations take care of Intake, Property, Classification, Court Security, Work Release, Food Services, and Medical Services.
Comments
comments