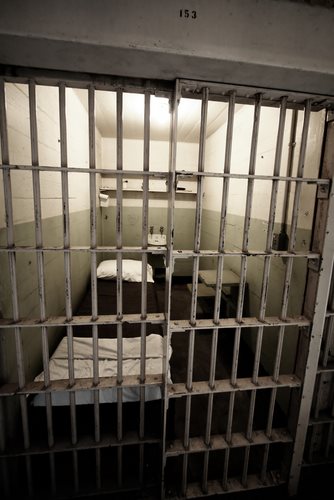 Harris County Jail
Harris County has one of the largest Sheriff departments in the country, with over four thousand employees. The prison system is also very large and can house tens of thousands of inmates a year.
Dallas County Jail
The Dallas County jail has a special focus on safety at the institution. There had been many problems with safety of the prisoners and the staff in the past, so officers now receive specialize training to prevent incidence of violence. In addition, officers are specially trained to handle issues that do arise.
Tarrant County Jail
Inmates at the Tarrant County jail have access to opportunities that can allow them to gain skills which will help them to find gainful employment once they are released from jail. For example, prisoners may assist in fixing items within the prison, including broken stoves or air conditioning units, which allow them to utilize those skills to seek employment.
Brazos County Jail
The Brazos County Jail has employees that focus on preventing safety issues at the prison, including medical issues. In addition to watching for criminal activity that could take place inside the prison, staff also watched for the symptoms of medical issues such as over dose or disease which can pass through the prison population.
Bell County Jail
The Bell county jail allows inmates to take part in positive activities such as counseling, educational classes and religious services. Inmates are in fact allowed to practice the religion of their choosing. Inmates can attend services, as well as having access to counseling services with religious leaders.
Travis County Jail
Staff members at the Travis County jail are adept at watching for symptoms of communicable disease which are sometimes found among the prison population. In addition, counseling services looks for mental illnesses which may have contributed to the inmate committing a crime or to a poor quality of life. The staff at the jail works to ensure that inmates' health, including mental health, is carefully looked after.
Gregg County Jail
The focus at the Gregg Count Jail is on serving punishment to inmates. However, the focus has also been changed to include rehabilitation of prisoners through special programs which provide for medical issues, mental health issues, educational and vocation advancement. These programs are meant to help prisoners avoid committing crimes in the future, by helping them to become more self-sufficient.
Williamson County Jail
Employees at the Williamson County Jail watch for symptom of illness, as a part of their duty to ensure the safety of inmates. Inmates that have symptoms of medical or mental issues are then referred to the medical or counseling staff.
Smith County Jail
The Sheriff of Smith County has many years of experience in providing citizens with as safe environment. In fact, the rate of solved murders in that county is eighty percent, which has resulted in a higher number of inmates being housed at the Smith County Jail.
Galveston County Jail
The Galveston County Jail houses inmates, while providing a safe environment for staff and inmates. That safety includes preventing the presence of illicit drugs and weapons inside the prison walls. In addition, staff is trained to watch for symptoms of medical and mental illness is that inmates can receive prompt treatment.
If you need legal advice and assistance, contact Texas lawyers.
Comments
comments